Remotely and instantanously.
Trusted by
1 328

customers worldwide
It is the entry point into your customers' subconsciousness through implicit testing.
iCode is a browser-based platform where you can design, execute and analyze implicit reaction time tests. Our algorithm decodes people's genuine emotions, attitudes, and opinions, free of conformity and rationalization. It seamlessly detects confident and hesitant responses providingaccurate and actionable results.
iCode is not yet another implicit association test. We do not torture our participants with extensive surveys, and we don't ask them the same questions over and over again. Instead, our proprietary and patented algorithms allow asking 30 questions in just 4 minutes, and the results are available instantaneously. No more waiting for results – with iCode, you can essentially watch a live stream of your research.
Along with access to the platform, we offer full tech support every step of the way. We also provide our clients with our scientific expertise stemming from over 20 years of experience in consumer neuroscience and human behavior.
Our scientifically validated software guarantees 95% average consistency with sample sizes of only 80 participants.
... yet so incredibly versatile
iCode's unparallel reliability and scalability made it a highly applicable tool in market research, consumer insights and beyond. With our ever-growing client base and collaborative R&D department, we constantly find new areas for iCode to shine in. We would love to show you how iCode can help your business grow.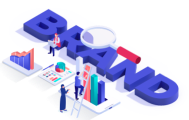 test your brand image
compare you brand to your competitors
track changes in your brand perception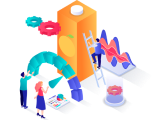 find out what people really think about your product – no matter what they declare
check if your product will succeed
explore customers' needs for your product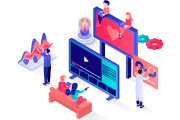 test the strength of your communications
check which elements need improvements
compare campaigns and pick the best one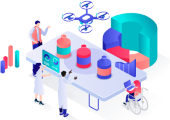 find what your customer genuinely need
discover what concept best describes your products
create a message that appeals to consumers on the emotional level

design products that people desire
color, shape, or opening – check which areas require lifting
rank your products and roll out the one with the highest potential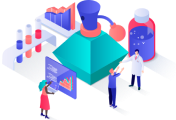 test any type of fragrance or taste
check what wording corresponds best with your product's sensory pallet
pick a perfect scent for your product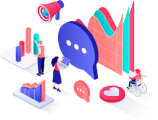 pick the proper description of your brand or product
evaluate your communication
rank your claims and pick the most effective one

define the problems the company is facing
determine the strongest assets of your team
use a battery of questions for scanning and diagnosing your company's effectiveness
Decades of experience
in consumer neuroscience and human behavior.
Now available at your fingertips.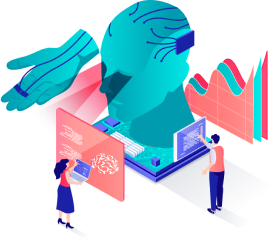 Years of experience in consumer neuroscience leads NEUROHM to investigate implicit response tests to gain deeper insights. The team develops iCode, an implicit reaction time tool for market research and customer insights.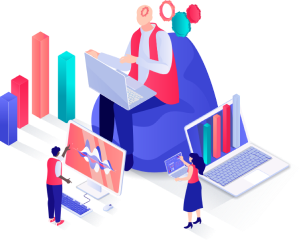 iCode becomes widely present as an in-lab solution across Europe. We collect data from thousands of participants, enhance algorithms, and build our benchmarks across various sectors.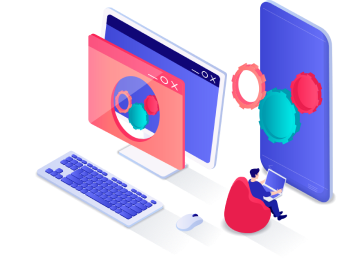 After seven years of meticulous craftsmanship, we roll out iCode as browser-based platform for experiment design, data collection, and analysis. Shortly after, iCode becomes available on all mobile devices.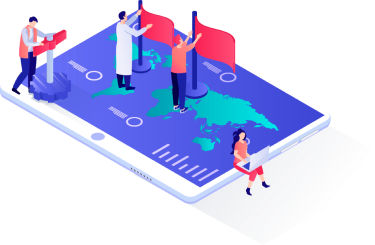 As remote access attracts worldwide attention, NEUROHM partners up with academia and the private sector. iCode continues to shape the industry outlook on measuring consumer non-conscious processes. Our insights result in business and science growth globally.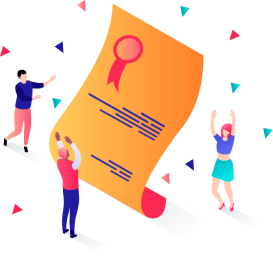 The US patent arrives. It's official – there is no other software like iCode. With rapid technological development and enormous possibilities, iCode is applied whenever people's opinions matter, becoming a vital tool for marketers worldwide.
Don't just take our word for it...
iCode easily identifies better performing fragrance
Did you know that smart test can also empower sensory research?
Client: A hair care company
Research method: iCode Smart test
When: 2020
Goal: choosing the best fragrance for a new hair product
89% of respondents marked Fragrance A as refreshing, even though only 45% truly believed this was true
Fragrance B was comforting on an emotional level by 60% respondents
Fragrance B scored better results and the company chose it for their product
Before releasing a new product, a haircare producer sought to investigate the subconscious perception of different fragrances. It was important to the company that the chosen fragrance evoked feelings of comfort and freshness, and they wanted their product to represent these attributes. Due to the pandemic, however, it was impossible to run lab tests.
Because the labs were closed due to the pandemic, the haircare company decided to conduct an in-use survey, in which samples of hair products were shipped directly to the respondents. The responders were asked to rate the aromas with an iCode test right after washing their hair with the client's product. This provided a rare evaluation in real-life circumstances. We selected the audience group, sent hair products to respondents, and then used iCode to measure their implicit reactions juxtaposed with declarative answers.
both scents are perceived as refreshing and comforting
the release of each of the fragrances will achieve the intended goals
implicitly Fragrance B was perceived as refreshing and comforting significantly more than Fragrance A
the second fragrance is recommended for release, as its perception is much closer to the impression envisioned by the company
With a little help of delivery services, we managed to test fragrances during the pandemic. Luckily, iCode is available on any device at all times. We established that the majority of people claimed hair product fragrance to be refreshing and comforting, even though they didn't really feel this way. iCode revealed the truth – less than ten half of the respondents truly enjoy Fragrance A, while Fragrance B was quite well-received. We recommended the client to use Fragrance B, and they did benefit from this choice.
How iCode saved a company from running an ineffective coffee ad
Coffee is by far the most popular and effective stimulant we use on a daily basis. But how can we make a coffee advertisement just as effective at sharing desired values and nourishing the brand image? iCode is the answer!
Client: Segafredo
Research method: iCode Smart test
When: 2019
Goal: checking the effectiveness and value-recognition within a new campaign
13% more effective communication
5th position among professional Italian coffee bean distributors
5% growth in coffee beans distribution
gaining insights into emotional reactions – vital for future campaigns
Segafredo launched a new advertising campaign for the Selezione product line in 2018. The brand opted to evaluate the campaign's effectiveness before continuing in 2019. The primary purpose was to see if the desired values were clear and associated with the brand.
We tested Segafredo's fundamental values and attributes to their audience using iCode smart test after showing the original verstion of their ad. We measured the respondents' implicit reactions.
Original version of the ad

Outcome:
only 29% of consumers associated Segafredo with being a barista at their own home and with motivation to act big
conclusion – two main attributes were not yet well established with the brand
Recommendations:
the communication of the ad should emphasize the abovementioned values
on top of that, based on iCode results, we advised visual changes – beauty shots improvement and stronger brand exposure at key moments to better link essential values with the Segafredo brand
Segafredo team rapidly implemented our recommended changes to the ad. We ran another part of iCode tests to check whether the new ad transfers desired values, and connects them to the brand.
Improved version of the ad

Outcome:
39% of consumers now associated Segafredo with being a barista at their own home (10% increase)
45% of consumers now associated Segafredo with motivation to act big. (16% increase)
the changes implemented to the ad resulted in boosting the brand image
Recommendations:
the ad is now ready to be launched on air!
the communication of the ad now has a higher potential to move consumers emotions and motivate them
Using iCode, we were able to determine if consumers truly believe in values important to our client – not just on a declarative level, but also subconsciously. We measured if the ad transfers these values and puts the right amount of emphasis on the brand image. As it turned out, the advertisement required enhancements in several areas. The upgrades were eagerly implemented, and the post-test results revealed substantial growth in the ad effectiveness. As the Segafredo representatives claim, investing in neuromarketing research was a profitable experience, and they still benefit from our insights and results.

Marketing Director Segafredo Zanetti Poland
"According to Nielsen, after spring commercial emission in 2019, the brand moved from the 6th to the 5th position in professional Italian coffee beans. Moreover, there was also a 5% weight distribution. Gaining knowledge about emotional reactions of respondents was the key in preparing better, more efficient commercial version. The investment in neuromarketing research was profitable."
Are you planning on launching advertising materials soon? Try iCode to measure if your ad communicates the desired values and effectively connects them to your brand. Ask us anything, or
book a free demo 
How iCode ensured that an advertisement was well-adjusted for a specific market. Or was it?
Most companies would rather know that something is not right with their marketing materials before launching a campaign, but many of them only rely on declarative surveys. As Budweiser's case proves, declarative answers tend to miss the point. With iCode, we managed to show Budweiser that an ad they wanted to launch in Poland is really enjoyable, but… there is a big difference between enjoying an ad and actually being emotionally ready to buy a showcased product. Following up on these results, in order to sell their product, Budweiser had to adjust. Read the full story!
Client: Budweiser
Research method: iCode Smart test
Goal: making sure that an ad designed for another country would prove effective in Poland by growing the sales potential
more than 80% of consumers agreed that the advertisement was moving and encouraged them to buy the beer
on an emotional level, over 65% of consumers were confident that the ad was moving…
…however, only 20% of consumers were indeed encouraged to buy beer after watching the advertisement
Budweiser decided to launch a new commercial on the Polish market, which had been initially designed for another country. The client's goal was to find out whether Polish consumers would react positively to the advertisement and whether the ad would encourage them to buy the product.
We presented the Budweiser ad to a group of nearly 200 respondents who hadn't seen it before. We used iCode to measure respondents' subconscious reactions and juxtaposed them with declarative answers.

82% of Poles agree that women can hold managerial positions
conclusion of results without iCode: in Poland, the advertisement will move consumers and positively impact the brand's image and the sales potential of Budweiser products
but is that really so?

over 65% of consumers were confident that the advertisement was moving
after watching the advertisement, only 20% of consumers were indeed encouraged to buy Budweiser beer
advised additional sales support communication in Poland
Without iCode, Budweiser would likely launch their advertisement in Poland and then wonder why sales didn't skyrocket. Using non-declarative metrics allowed us to discover that the new Budweiser ad is enjoyable and will likely warm the brand's image. However, the lack of an outlined relationship between the product and the presented story results in limited acquisition potential for the Polish consumer. It will not encourage consumers to purchase beer. If the advertisement were to be launched in Poland, additional sales support communication would be needed. And, after all, a brand's goal is never only to be liked – everybody wants to sell, too. With this study, Budweiser proved that investing in neuromarketing can be highly profitable in the long run.
Are you planning on launching advertising materials soon? Try iCode to measure if your ad communicates the desired values and effectively connects them to your brand. Ask us anything, or
book a free demo 
Unraveling the truth about gender bias about managerial positions with iCode
It would seem that the culturally rooted narrative of a male leader is long gone and that managerial competencies have no gender, right? A nationwide study, "Believe in yourself" conducted on a representative sample of Poles in collaboration with SAP allowed us to uncover a secret hidden under the cloak of declarations – until now.
Client: SAP Poland
Research method: iCode Smart test
When: 2021
Goal: determining if there are hidden emotions and attitudes towards women holding managerial positions in companies
on a declarative level, 82% of Poles agree that women can hold managerial positions…
…but, in fact, only 1 person out of 4 believes on an emotional level that women are suitable for managerial positions
SAP Poland wanted to build an organizational culture with an emphasis on self-confidence hoping that this approach will translate into the professional development of their employees. In order to do it right, they wanted to measure the emotional certainty of various statements regarding diversity in the workplace.
The test was run on a group of over 1000 respondents. After the test, we compared averaged declarative answers (what respondents selected in the survey) with averaged emotional responses (the emotional certainty of the respondent when answering each question).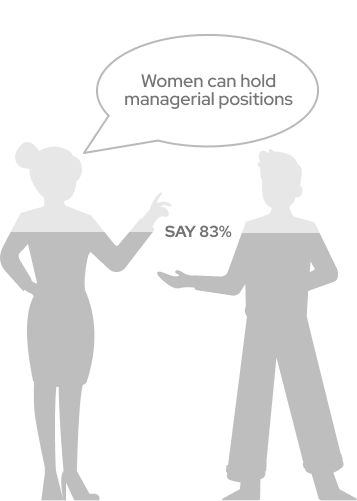 82% of Poles agree that women can hold managerial positions
conclusion of results without iCode: the belief in managerial competencies of women does not need to be strengthened in either of the sexes. But is that really so?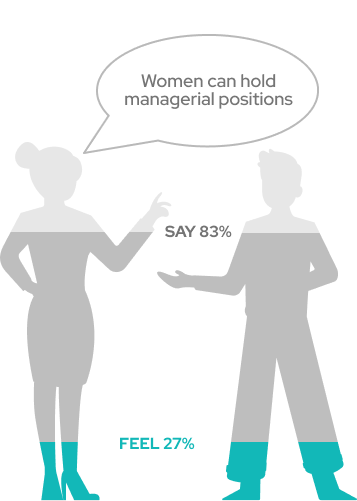 the measurement of emotional certainty revealed that only 27% of respondents believe that women are suitable for holding managerial positions!
Without iCode, this research would miss the point, passing over the gender bias entirely. By digging deeper, we found out that gender equity is still a song of the future when it comes to emotional certainty. Thanks to iCode, we were able to establish that the belief in the managerial competencies of women should be strengthened among both women and men. Closing the gender gap in the perception of managerial competences is a challenge that both genders will have to face.

Managing Director, SAP Polska
"I believe that the results of the study will help us build an organizational culture in which it will be important to strengthen self-confidence and this approach will translate into the professional development of our employees. I am convinced that the power of creativity and innovation lies in diversity."
Prices start at
€50
/question
If you do not feel quite ready to give iCode a go yourself, we are always happy to use your experience and expertise to help you with your research.
Frequently Asked Questions